Website Design Agency Birmingham
Affordable Birmingham Web Design Agency
Creating Stunning Websites That Bring Results To Your Business
All-in-One UK Website Design Agency
Call Us - We're open 6 Days a Week
Website Design Agency Birmingham
Bespoke Website Design Services
No Monthly Fees, Affordable One Off Cost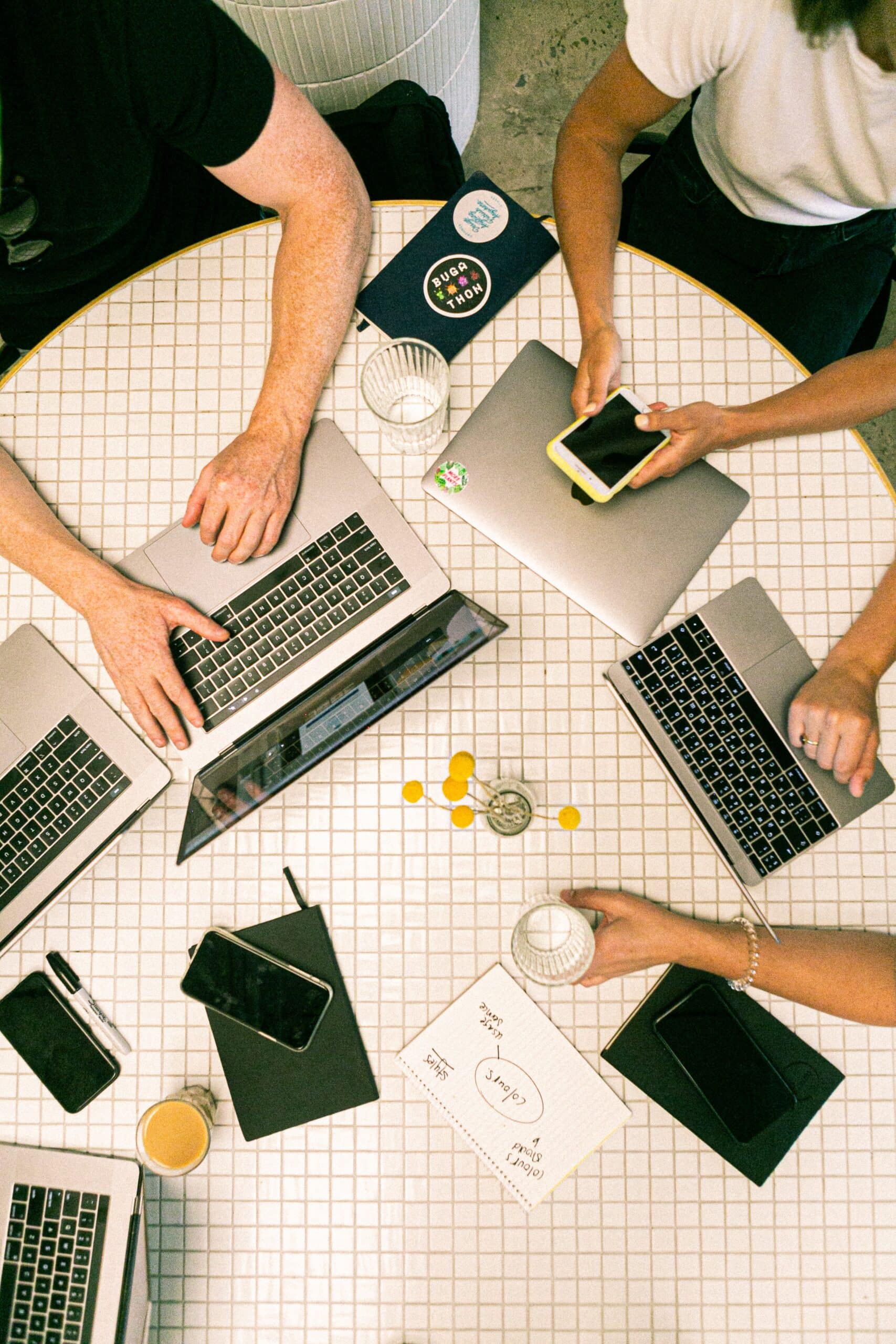 All-In-One Website Design Agency Birmingham
We're a family run all in one website design agency birmingham, our focus is to make sure your bespoke website is bringing you results! Our in house Bemunchie Team of web designers and web developers work regularly on new and existing websites for all types of businesses throughout the UK.
Our custom built websites are not only affordable but are also built to bring your business results! With over 17 years of experience in UK Website Design and Online Marketing, not only do we love to provide a bespoke website design service, we love to make sure you're happy with the end results before getting your website to go live.
We can design websites for new startup businesses as well as existing businesses looking to re-design their current website, all the way through to large custom built websites geared towards selling products or services online, the only difference between ourselves and other web design agency companies is that we don't have the big price tags next to our services, as a website design agency birmingham we make sure we can provide bespoke websites at affordable prices that still has your business growth in mind, after all, it's pointless having a website that doesn't perform right?
We're A Affordable Bespoke Website Design Agency Birmingham
We're a Family Run Website Design Agency Birmingham, based in the Midlands. We specialise in creating bespoke websites that drive traffic to increase your leads and sales online for your business.
Whether you're a start-up company or you're looking for a website redesign to increase your online presence, we can help.
What Do Our Customers Think of us?

I had a vision on what i wanted to create and the team at Bemmunchie made it happen.
Absolutely epic, Bobby and the team are just what I needed. Bobby and the team were brilliant helping me get online with a brilliant website & logo thanks again
Very helpful and Iv been with bemunchie over a year now and there great to deal with, really recommend there services.
After being ripped off by two website companies (please beware there are sharks out there) Bemunchie saved the day. Had my website up and running in no time at all. Polite, kind, creative and so reactive! I am so pleased.
Stand Out From the Crowd with a Bespoke Website
Our Family Run Website Design Agency Birmingham
We are an Award Winning family run website design agency located near Birmingham, with over 17 years of experience in the web design industry. Our in-house tight knit team of WordPress web designers provide bespoke websites that are tailored to the individual needs of our clients, to help them stand out from the competition. We have a wealth of knowledge and experience in website design and development, as well as a deep understanding of the ever-changing digital landscape.
A Web Design Agency that Grows Your Business
Our team at our family run website design agency Birmingham will work with you from start to finish to create a bespoke website that helps your business grow. Our websites are custom designed to be both visually appealing and user-friendly, giving your customers the best possible experience when browsing your business website, we also ensure once your website is completed that is it compatible with all devices such as mobiles and tablets to make it user friendly and search engine friendly too. We can also provide ongoing support and maintenance for your website, making sure that your website is always up to date and secure.
Affordable Websites That Perform
We understand that businesses come in all shapes and sizes, and so our bespoke website design packages are designed to fit all types budgets. We provide affordable websites that are designed to perform while being tailored to your individual needs and requirements. Whether you're just starting out with a small business or have an established brand, we can help you create a website that meets your needs and helps to grow your business. Once we've completed your business website we'd then focus on looking at ways to increase your business growth and presence online so your new business website can be found by new customers.
We integrate Google Analytics so you can review your visitor data and see where they are coming from, how long they're spending on your website and which pages are the most popular. without this data, you wouldn't be able to make the best use of your business website as you wouldn't know what is happening once someone has visited your site, it's a bit like having a shop and not knowing which aisle has had the most "trolleys/people" down it.
Professional Ongoing Website Support
Our team of experienced web designers provide professional and friendly support throughout the website design process. We can offer advice and guidance on how to get the most out of your website, from the initial design all the way through to launch and maintenance. We also provide ongoing support for your website, making sure that your website is always up to date and secure, all our ongoing support is done inhouse and we pride ourselves on being a UK Website Design Company that helps our customers grow online.
All our website design services come with business email addresses, ongoing website maintenance so you don't have to worry about the backend of your new website, we'll take care of it, as well a secured SSL certificate so customers can visit your website and not worry about their data being leaked, don't forget! We also provide you with full access and ownership of your website so you can update your website with any offers or details should you need to.