Affordable Website Design Sheffield
Website Design Company Sheffield, Experienced Web Designers in Sheffield
100% UK Based Web Design Company
Call Us - We're open 6 Days a Week
Your Local Web Design Company Sheffield
Custom Built Web Design Services
Web Design Packages for All Budgets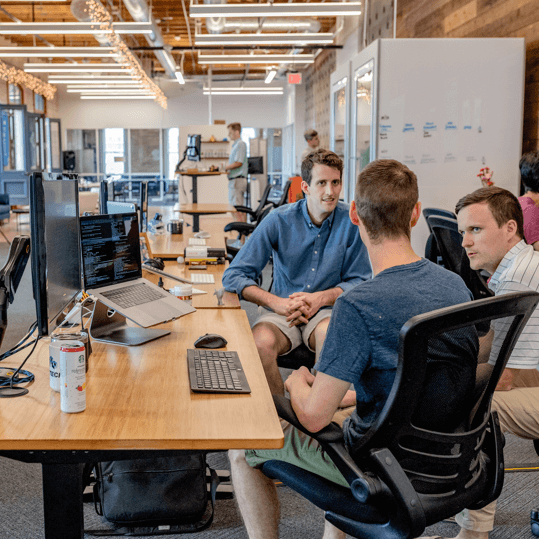 Website Design Company Sheffield
Located in Coventry, UK, Bemunchie Online is a family run website design company Sheffield businesses need to make their website grow and become a big attraction for new customers.
Our team at Bemunchie offers a high-quality, and bespoke service that includes web design, website development, copywriting, graphic design services, and search engine optimisation (SEO). With this collection of talented people, we can bring the type of custom web design packages Sheffield businesses want. Because our packages are customised to your needs, they will always deliver the type of branding and message you want to send to your customers.
What Do Our Customers Think of us?

I had a vision on what i wanted to create and the team at Bemmunchie made it happen.
In all my dealings with Bemunchie, they have provided an excellent service overall, I've had my new site for over 2 months now and the service after going live is great too!
Absolutely epic, Bobby and the team are just what I needed. Bobby and the team were brilliant helping me get online with a brilliant website & logo thanks again
Very helpful and Iv been with bemunchie over a year now and there great to deal with, really recommend there services.
After being ripped off by two website companies (please beware there are sharks out there) Bemunchie saved the day. Had my website up and running in no time at all. Polite, kind, creative and so reactive! I am so pleased.
Hi Excellent Team I just wanted to say a big thank you to Amanda, Bobby and Terry what a excellent job you guys done done our website. Terry was so patient with me and did everything I have asked for excellent job always keeping me updated. I will be back for my other website soon thank you again great work 👏
Created a great new website for me, the entire process was easy and efficient. Thank you
Affordable Website Design Services in Sheffield. Get in touch with us today!
Web Design Sheffield Companies Need
If you have a website that needs more attention or you are a new business needing an online presence, we at Bemunchie can deliver what you require. Our online web design and website development services cover Sheffield and the surrounding areas including:
Beighton
Birley
Darnall
Hillsborough
Richmond
West Ecclesfield
These are just a few of the many areas in Sheffield that we can provide a quality service to local companies.
Personal Website Design Sheffield Businesses Have Been Waiting For
We think you will love your professionally designed website because we will be with you every step of the way. Our team takes pride in listening to our customers and delivering what they want. Not only will we create website designs Sheffield customers will notice but we will also add the personal touch so it won't look like all the other generic websites out there.
From the beginning of your interaction with us, we will be listening to your ideas and what you need, then helping you bring that idea to life for your website. We understand what customers need and what brings them to a website. We will use that knowledge to create your business website that not only speaks of your style and brand but also has all the elements your customers will love.
We don't just work with retail companies either, if you are a blogger who wants your website to stand out from the crowd, we can help you. We can create easy-to-use blogging platforms that can be updated and maintained easily. If you don't have the time to post on your blog as often as you would like, then we can even offer packages that include our content writers creating posts for you. This will help your SEO profile, but still, maintain the tone and message you want to convey to your readers.
For those business owners that want a fully functional eCommerce website, we have you covered too. We can offer tailored eCommerce web design and web development Sheffield customers will want to use. You can have all your products sorted and refined by price, ratings, popularity, and many other ways. You can also add the ability for your customers to add their own reviews to your site. This is a great way to engage with your customers and spread the word to other potential customers.
The Bemunchie Team – Helping to bring Web Design Sheffield, UK Businesses a Quality Service
Out team at Bemunchie has many years of experience in web design, web development, and content creation. Our interconnected approach ensures that you have a seamless experience with our team. When we work on your website, you will be working with:
Co-Founders – The first people who will be speaking to you. They will help you book in for your free consultation and give you a feel for the way we work.
Website Designers – Our talented team of website designers will help you create that stunning website that will be the shopfront for your online presence. Not only will they give your site the personal touch you want, but they can also help you create a website design and logo designs Sheffield customers will instantly recognise.
Web Developers – Our web developers work closely with our website designers to create an easy-to-use site that will not need any specialised knowledge to use and update. They can even offer a one-to-one learning session to help you get used to your new site and how it works.
Copywriters – Our copywriting team is there to help you get the message across to your customers. They can provide website content, blog posts, and SEO articles to help you get noticed in search results.
If you want website design services Sheffield customers and those around the country will love, then give us a call for your free consultation today. You can also check out our portfolio and social media to get an insight into our website design services.