A lot of people don't know what to expect from a website design company besides a great website and that is fine. But for a lot of people they would like to know what makes a web designing agency tick, so to speak. So, we've put together a few things which we think a web design agency must have so that they can succeed and continue to make incredible websites.
Web design that you can be proud of
It's one thing to say you can provide a product or service, it's another to know that you're proud of giving that product or service to someone because it works so well. Of course, you have to really know about the service or product inside and out before you can comfortably and confidently sell it to someone. That's why really knowing your product or service is so important because everything that comes with it is what makes it such a proud experience when you can give that level of service and professionalism to someone.
With web designing there aren't really any definitive ways to make a website as there are many different styles of code you can use. To make it easy for you, here at Bemunchie Online we create and build all of our websites through WordPress, which is the most popular website builder around the world. You can literally make anything happen with WordPress and that is why we use it to make sure you get the website that you want, if your business requires a website with its own fully customised dashboard we can also design & develop websites in Larval to give you a fully bespoke website.
Indeed, a web designing agency needs to know the best way that it can make websites efficiently as well as being appealingly to the client and potential customers. That is why we use WordPress as well. However, we understand that one platform may not be appealing to every web designing agency out there, so whatever a web design agency decides they will make sure that the client is happy with the way that they make a website.
Search engine optimisation services for when the website is completed
Having just one product with no follow-up product isn't the most ideal business plan. That is why most web designing agencies usually follow up their web design services with some form of marketing afterwards like search engine optimisation or social media marketing.
Search engine optimisation is something that is always talked about when it comes to your online presence as it works hand in hand with social media marketing, any web designing agency will tell you that. What they don't tell you is the two types of search engine optimisation and how It can affect your rankings on Google.
A website design agency knows the difference between off-site and on-site search engine optimisation but usually, a client doesn't and that is where expertise comes in handy. So, let us give you a brief overview of what the difference is between off-site and on-site search engine optimisation.
Off-site search engine optimisation: As you might be able to work out, off-site means everything that is to do with outside of your website. So, this can be backlinks, directories pretty much everything off of your website.
On-site search engine optimisation: This is everything to do with what is on your website. From the writing, images, videos, and stability of the website all the way to meta descriptions, header titles, and alt tags.
In the SEO Packages we provide, we include both on-site and off-site services whether it is a local seo package or national seo package, as we're a web design agency with over 15 years of experience in website design & SEO marketing services we are confident we can get your new business website live along with getting the right audience traffic to the website enabling your business to grow.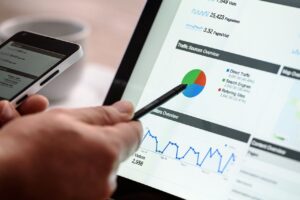 Social Media is important
In this day in age, social media has become an absolute powerhouse and can be used to reach out to thousands of people just by a touch of a button. If a web designing agency hasn't capitalised on this then they are missing out massively as they and their clients could be making a lot of money.
There are many different social media platforms a web designing agency can take advantage of. These can be Facebook, Instagram, Twitter, Reddit, Behance, and more. As you can tell, there are many different opportunities you have here on the internet when it comes to social media marketing and to fuel your client's website into a new future of profits.
Come to Bemunchie Online for all your needs
If you're looking for a website design agency in the UK with passion, experience, and the knowledge to get you the best website you've ever come across then Bemunchie Online is for you.
If you would like to get in touch with us then all you have to do is pick up that phone and call us on 0330 043 9493. If you don't want to call up then that isn't an issue you can fill out one of the many forms we have on our website and one of our experienced helpful web designers will give you a call and find out the best way to help your business getting online.