Small Business Website Design
Small Business Web Design Services
We're A Family Run Company, specialising in creating bespoke websites for small businesses.
UK Based Website Design Company
Call Us - We're open 6 Days a Week
Affordable Website Design Company
bespoke Website Design & Development
Website Design Packages for All Budgets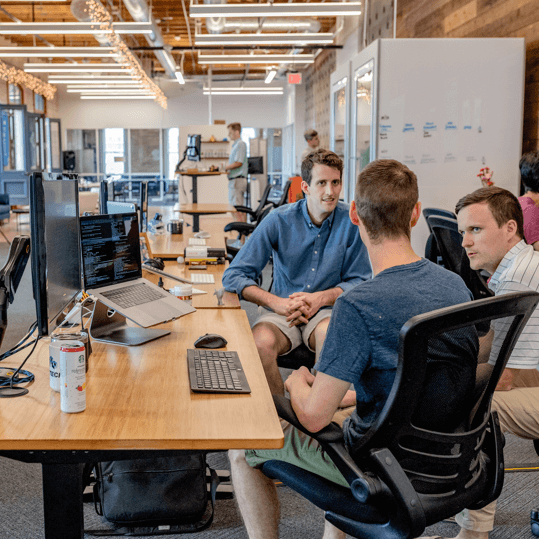 The Importance of a Professional Website for Small Businesses
A website is the foundation of your online presence, and it's essential to have a website that looks professional, is easy to navigate, and showcases your brand in the best possible light.
In today's digital age, having a professional website is more important than ever. Your website is often the first point of contact potential customers have with your business. It can make or break their decision to do business with you because a poorly designed website can drive customers away. In contrast, a professional and user-friendly website can help to establish your business as a trustworthy and reputable brand.
Are you a small business owner in the UK looking to increase your online presence and attract more customers? Then look no further than our professional small business website design services.
A professional website is also essential for building your brand and increasing your visibility online. With a well-designed website, you can showcase your products and services, establish your brand's unique voice, and connect with customers in an informative and engaging way.
A professional website can also help you to rank higher in search engine results pages (SERPs), making it easier for potential customers to find you online.
The Benefits of Small Business Website Design Services
While it's possible to build a website on your own using free website builders, there are many benefits to hiring a professional small business website design service such as Bemunchie Online.
What's included in all our business website design services?
Bespoke Website Design
We design our websites from scratch using wireframes so you get a full bespoke website unique for your business.
Manage Your Own Website
Once your website's live, you can update your site with an easy content management system.
Fully Mobile & Tablet Friendly
All our web designers make sure your new website is mobile & tablet friendly, it'll work on all devices.
Unlimited Design Revisions
Yes! We continue to work on your website until you're 100% happy and ready to go live.
No Monthly Fees
Just an affordable one-off cost, you'll own your new site in full and can transfer at anytime.
Free .CO.UK or .COM Domain
With all our website packages we provide 1 free .co.uk or .com domain of your choice.
Business Email addresses
All our packages include multiple email accounts that work on mobiles & tablets, etc
UK Based Technical Support
Once your website's live, we provide free ongoing tech' support via phone or email.
1 Year Free Hosting & SSL Certificate
We provide managed hosting and a free SSL certificate to secure your new site.
Small business website design services – Top 5 Must Do's
If you've decided to hire a professional website designer for your small business, it's essential to choose a service that understands your unique needs as a UK-based business.
Look for a small business website design service that can answer these questions with a resounding YES:
Do they offer custom design?
We build websites from scratch. We do not use templates or DIY website builders; this expertise allows us to design whatever you can imagine. We can design logos and choose fonts, colours and imagery to suit your style and branding. We also offer unlimited design revisions until you are 100% happy.
Do they have a strong portfolio?
Please look at our website design service's portfolio to get an idea of the style and the types of websites we have designed in the past. You will see that our portfolio includes a huge range of different businesses and industries.
Do they provide SEO services?
Ensure that the website design service you choose provides SEO services to help improve your website's visibility in search engine results pages. We offer complete SEO services, including Pay-per-click (PPC) and social media advertising.
Do they offer mobile-responsive design?
Mobile searches and internet usage is now far more significant than desktop use. In 2025, the number of monthly active smartphone users in the United Kingdom (UK) is projected to reach 64.89 million. These people could be looking for services and products such as yours, so ensuring your site is optimised for them is imperative.
Do they offer a complete package?
We can take your ideas and design your logo and branding if you need one. We will then build a custom website precisely to your requirements, fully optimised for the best rankings in the search engines. Our in-house writers can work with you to generate the words and message to sell your services or products. Our SEO specialists can build your online presence through social media like Facebook, LinkedIn, Instagram and targeted PPC advertising. And the whole time, you will be supported by our friendly and knowledgeable support staff.
Ready to take your small business website design to the next level?
Contact us today to learn more about our custom design options, SEO services, and mobile-responsive designs. With a professional website, you can establish your brand's unique voice, improve your visibility online, and attract more customers. Don't wait – take the first step towards a professional online presence today!